Speakers
---
Dr. B. L. Deekshatulu
---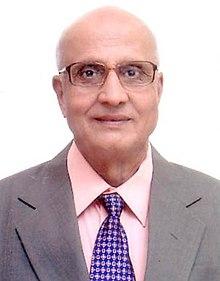 Bulusu Lakshmana Deekshatulu (born 31 October 1936, India) is an Indian academic who has made important contributions to Digital Image Processing and Control Theory. He is a Fellow of The World Academy of Sciences, Fellow of Indian National Science Academy, The National Academy of Sciences, India, Indian Academy of Sciences, Indian National Academy of Engineering, National Academy of Agricultural Sciences, and IEEE. He was a recipient of Padma Shri conferred by the Government of India. He worked at the Indian Institute of Science as a Professor, National Remote Sensing Centre of Indian Space Research Organisation as a Director and Distinguished Scientist. He also worked as a Director, Centre for Space Science Technology Education in Asia & the Pacific - affiliated to UN-Dehradun as a Founding Director.
Dr.Ketan Kotecha
Dean, Faculty of Engineering, Symbiosis International ( Deemed University) & Director, Symbiosis Institute of Technology
---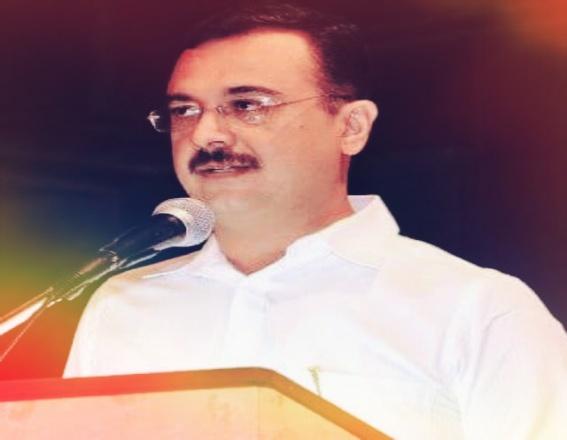 An advocate and practitioner of emotional intelligence in workplaces, Dr Ketan Kotecha is at the helm of the administrative, academic and entrepreneurship affairs of the Symbiosis International (Deemed University). An exceptional academic leader, he has a firm grip on the steering of the institution towards desired vision and mission. His 25 years of extraordinary career saw him serving in the finest of the engineering colleges in various higher technical education leadership positions. An avid researcher, He has various prestigious transnational projects under him. He is recipient of the projects worth INR 166 lacs on AI for Credibility Analysis of Information and Expandable AI for Health care in collaboration with the Arizona state university and the University of Queensland under Scheme for Promotion of Academic and Research Collaboration(SPARC) by MHRD, GoI respectively. He is also a team member for the nationwide initiative on "AI and deep learning Skilling and Research named Leadingindia.ai initiative sponsored by Royal Academy of Engineering, UK under Newton Bhabha Fund.
Dr. Atul Negi
Professor, University of Hyderabad, India
---
Director, Prestige Institute of Engineering and Science, Indore. Chairman IEEE Hyderabad Section. Investigator in funded projects from ISRO, Ministry of Communication and IT. Scientific officer for DRDO Project COMRADES at IISc. Formerly Visiting Faculty of International Institute of Information Technology, Hyderabad
Dr. Shishir K Shandilya
Division Head, Cyber Security & Digital Forensics, Vellore Institute of Technology, VIT Bhopal University
---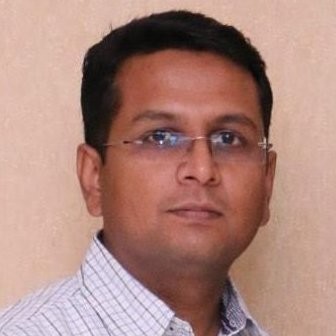 Research Interests - Cyber Security, Soft Computing, Nature-inspired Computing. He is also a Visiting Research Fellow at Liverpool Hope University-United Kingdom, a Cambridge University Certified Professional Teacher & Trainer, ACM Distinguished Speaker and a Senior Member of IEEE. He is an Academic Advisor to National Cyber Safety & Security Standards, New Delhi. He has received IDA Teaching Excellence Award for distinctive use of technology in Teaching by Indian Didactics Association, Bangalore (2016) and Young Scientist Award for two consecutive years, 2005 and 2006, by Indian Science Congress & MP Council of Science & Technology. He has seven books published by Springer Nature-Singapore, IGI-USA, River-Denmark and Prentice Hall of India. His recently published book is on Advances in Cyber Security Analytics and Decision Systems by Springer.
Dr.Sanju Tiwari
---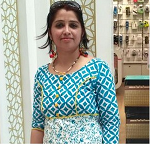 Dr.SanjuTiwari is a Senior Researcher at Universidad Autonoma de Tamaulipas (70 years old University), Mexico. She has worked as a Post-Doctoral Researcher in Ontology Engineering Group, Universidad Polytecnica De Madrid, Spain. Prior to this, she has worked as a Research Associate for a sponsored research project "Intelligent Real time Situation Awareness and Decision Support System for Indian Defence" funded by DRDO, New Delhi in Department of Computer Applications, National Institute of Technology, Kurukshetra. In this project, she has developed and evaluated a Decision Support System for Indian Defence.  Her current research interests include, , Ontology Engineering, Knowledge Graphs, Linked Data Generation and Publication, Semantic Web, Reasoning with SPARQL and Machine Intelligence. She has designed a Smart Health Care Ontology and published it on Linked Data. She has to-date published 24 research papers 5 book chapters with International and National publishers. She is the member of IEEE. She is working as a General Chair (KGSWC-2020), Session Chair (IEMIS-2020) and worked as Organizing Chair, Proceeding Chair and Publicity Chair for the International Conferences and Workshops (2019) of MIR Labs, USA. She is a PC Member of Research and Innovation Track in SEMANTiCS 2019-20, Karlsruhe and CIKM2020 Ireland conference. She has edited a Springer Proceeding Book as a Co-Editor for the SoCPaR-2019. She has worked as a Guest Editor for IGI-Global and Inderscience Journals and currently working as a guest editor for MTAP Springer Journal.
Dr. Hemant Kumar Gianey
---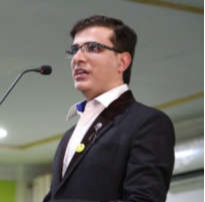 Dr. Hemant Kumar Gianey, obtained his Ph.D. from Rajasthan, M.Tech.(CSE) from Rajasthan Technical University, Kota, Rajasthan, and B.E. from Rajasthan University, Jaipur, Rajasthan, India. Presently he is working in Thapar Institute of Engineering & Technology, Patiala, Punjab, India.Healso worked as a Post-docresearcher in Computer Science & Engineering at National Cheng Kung University of Taiwan. He is having approximately 15 years of teaching (8) and industry (7) experience. His research interests include Big Data Analytics, Data Miningand Machine Learning.He conducted many workshops/FDP(Faculty Development Program) onBig Data analytics at different colleges of India. Dr. Gianey also delivered guest speakerin colleges/universities of India. Dr. Gianey has published many research papers on Big Data and Machine learning in International Journal/Conferences.
Dr. Sourav Banerjee
---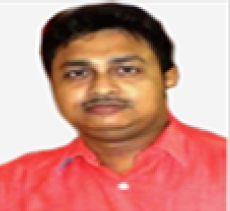 Dr. Sourav Banerjee achieved Ph.D degree in Computer Science and Engineering from the University of Kalyani in 2018. He completed his B.E in Computer Science and Engineering in the year 2004 and M.Tech in Computer Science and Engineering in 2006. He is currently an Assistant Professor at Department of Computer Science and Engineering of Kalyani Government Engineering College at Kalyani, West Bengal, India. He has authored numerous reputed non-paid SCI journal articles, book chapters and International conferences. He has edited book on Green Cloud Computing. His research interests include Big Data, Blockchain, Cloud Computing, Green Cloud Computing, Cloud Robotics, Distributed Computing and Mobile Communications, IoT. He is a member of IEEE, ACM, IAE and MIR Labs as well. He is a SIG member of MIR Lab, USA. He has published papers in various reputed journals such as, Wireless Personal Communications, Automatic Control and Computer Sciences, Arabian Journal for Science and Engineering, Journal of King Saud University - Computer and Information Sciences, Service Oriented Computing and Applications, Journal of Supercomputing, Peer-to-Peer Networking and Applications. He is an Editorial board member of Sustainability Journal (SCI, IF: 2.576), Wireless Communication Technology. He is the reviewer of IEEE Transactions on Cloud Computing, Wireless Personal Communications, Journal of Ambient Intelligence and Humanized Computing, Journal of Computer Science, Journal of Supercomputing, Future Internet, International Journal of Computers and Applications, Personal and Ubiquitous Computing, Innovations in Systems and Software Engineering, Journal of Information Security and Applications, etc. He is connected with various international events, like, Workshop on Security and Privacy in Distributed Ledger Technology (IEEE SP-DLT). He is a lead guest editor of Complex and Intelligent Systems Journal (Springer, SCI, IF: 3.79) for the Special Issue on "Advancement and Trends in Green Cloud Computing, Blockchain and IoT for Modern Applications and Systems". A number of worldwide research scholars are attached with him.
Mr. Raghunandan Reddy
---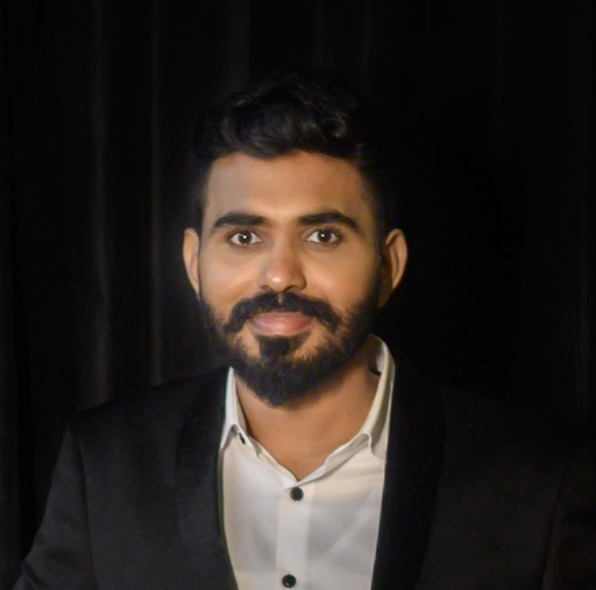 Raghunandan Reddy Alugubelliworksas Senior Research Data Science Analyst at H. Lee Moffitt CancerInstitute & Research Institute, Tampa, Florida, USA. Raghunandan has about6 years of experiencein Data Science, Healthcare Advanced Data Analytics, Bioinformatics, Biostatistics and HealthInformatics. Raghunandan works with large scale databases and informatics platforms to answer various research questions in Multiple Myeloma Research Program at Moffitt. Hiswork resulted in7 conference papers for American Society of Hematology in 2019 &2020and 1 peer reviewed manuscript in EBioMedicine in co-author capacity. Few other works are in currently under submission with reputed journals such as Blood, Blood Cancer Discovery etc.He is editor/reviewer for many international journals. Raghunandan'sresearchinterestsareMultiple Myeloma, Cancer Informatics, Biostatistics, Bioinformatics, Data Science and Deep learning. Raghunandan holds a Master's degree in Management Information Systems with a specialization in Business Intelligence and Analytics from University of South Florida, Tampa, Florida, USA.